The air fryers have been becoming over time a very popular and widely used kitchen utensil which is becoming more and more common in kitchens, it is for this reason that new brands of oil-free fryers have emerged but also recognized brands have begun to manufacture their own, as is the case of this air fryer COSORI.
Cosori is a very popular brand of home appliances in the United States and its air fryers have become its flagship product with the Cosori 5.8 QT being one of the best sellers for its multiple benefits.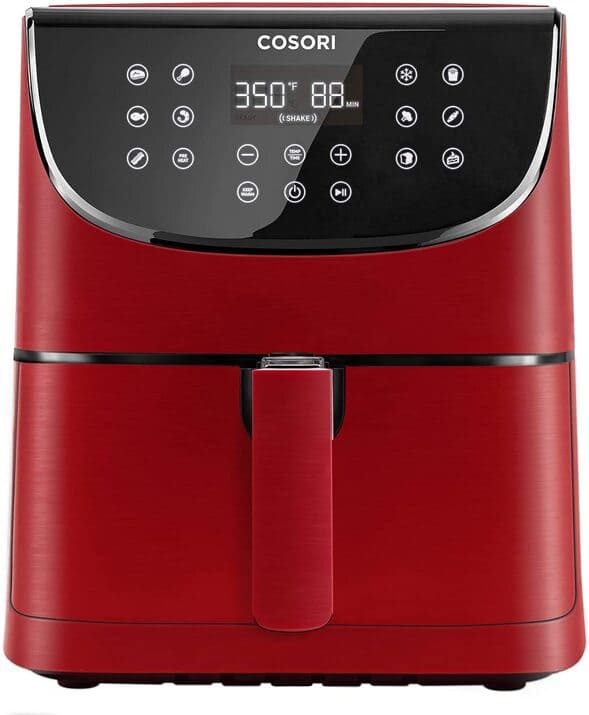 Cosori 5.8 QT air fryer for sale on Amazon
Cosori's flagship air fryer was designed in California and it stands out for its sleek design, which is slimmer than average but also ideally sized to fit seamlessly on your countertop, helping you save more space without much effort.
The Cosori 5.8 QT has a very fast and flawless cooking time, with it you can quickly get healthier food thanks to its cross air technology that helps you cook with up to 85% less fat than traditional frying methods, but this way of cooking gives you that flavor and crunchiness that everyone is used to in our fried foods.
This powerful air fryer is priced at only $119.99, which is quite low compared to other air fryers with similar features.
Cosori 5.8 QT features
This air fryer has many interesting features, among the most outstanding of which are the following:
It is ETL/FDA certified, 120 V, 1700 W and has an automatic shut-off to prevent overloading, as well as an overheat protection system.
It can be easily washed in the dishwasher and is very easy to dry.
It has a removable drawer with non-stick coating along with a food basket, both dishwasher safe.
It comes with a cool-touch handle and button guard to prevent accidental disassembly.
It has a light weight of 11.9 lbs.
It has a one-touch LED panel and 11 automatic presets.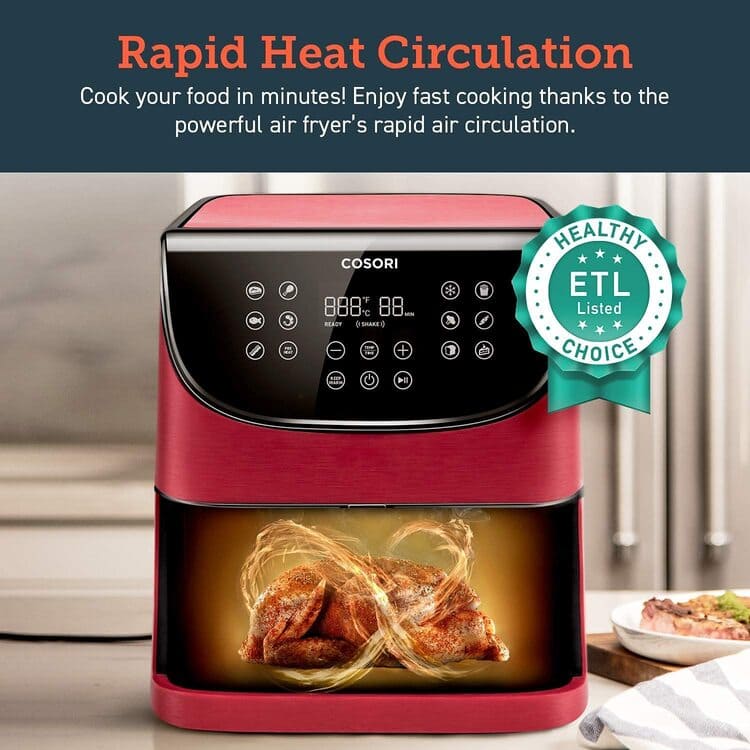 In addition to all this, when you buy the Cosori 5.8 QT you also receive a free recipe booklet with up to 100 recipes so you can prepare delicious and easy dishes with your new air fryer.
CoBenefits of the Cosori 5.8 QT Air Fryer
As we have already mentioned, one of the main attractions of an air fryer is its ability to fry without the need to use oil, helping you to eat in a much healthier way without losing the characteristic flavor and crunchiness of fried food. In addition to this, the Cosori 5.8 QT also has some benefits to take into consideration:
It allows you to cook much faster and more efficiently compared to traditional fryers.
The removable baskets make it easier to clean the air fryer.
It gives you the possibility to program the cooking of your food but it also gives you up to 11 presets so you don't have to worry about the cooking time.
It has a special filter that does not emit unpleasant odors during cooking.
The light consumption of the Cosori 5.8 QT is much lower than the average of other air fryers with similar characteristics.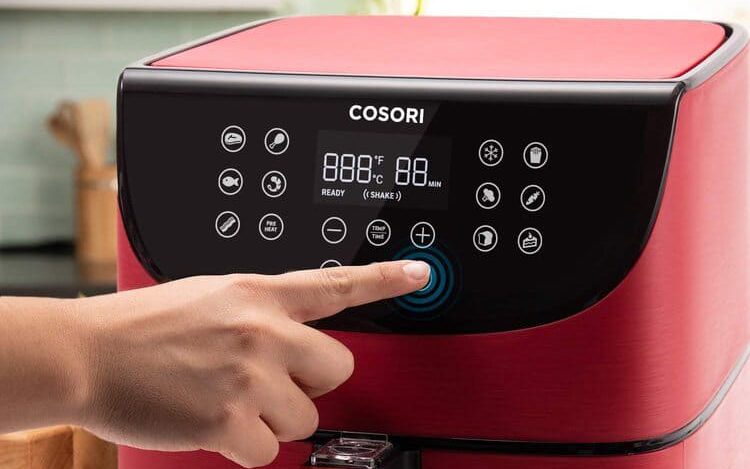 Is Cosori 5.8 QT worth buying?
Air fryers in general are highly recommended products, mainly because they help you to eat in a much healthier way, helping you to maintain better health and improve your diet. In addition to this, the Cosori 5.8 QT comes with some eye-catching features making it a better than average air fryer.
Finally, the most remarkable thing about the Cosori 5.8 QT is its extraordinary price which is very low compared to other air fryers on the market.