The celebrities and ex couple Ben Affleck and Ana de Armas are starring in the film 'Deep Water' which will be released this coming March 18 on the popular digital platform Hulu. Recently the platform released a final trailer where you could see a preview that could make the actor's current partner, Jennifer Lopez, jealous. 
The images that can be seen in the trailer have left more than one fan of the current fame open mouthed, as they show some pretty intense scenes that will put the "On the Floor" singer to test.
Deep Water, Ben Affleck's new movie
This movie is a new film Project where we see Ben Affleck embark on an adventure that will take us inside what seems to be a perfect marriage but the synopsis of the film and the trailer warn us that not everything is as good as it seems as the couple will have to discover and face various psychological games.
They will have to unite in order to avoid falling and not suffer the terrible fate suffered by those who get trapped in psychological games. This is a Hulu original movie and will be released on its platform on March 18 of this year being this the first film of the actor of this year 2022 after having been released The Tender Bar on October 21 of last year.
This production was delayed several times, but after a long time it is about to see the light and many fans of the actor are waiting to see this new and intriguing film.
The love story between Ana de Armas and Ben Affleck
The relationship between Ben Affleck and Ana de Armas began in 2019 during the filming of the movie ´Deep Water´ where they both shared set, according to People magazine, during the filming of the movie the actors had not yet started their relationship but the chemistry that existed between them was very noticeable and the production team quickly realized it.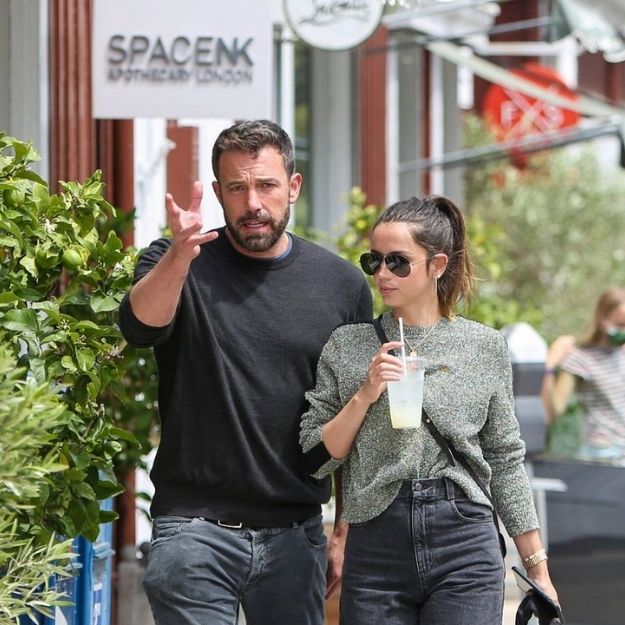 Despite this no one noticed signs of a future romance as it came to be between the celebrities who were together for almost 2 years since their relationship ended in 2021, but that same year, in April, rumors began to emerge that the actor had reconciled with Jennifer Lopez after a few years had passed since their breakup.
It was not until a few months later when it was confirmed by both that they were in a relationship, but that both wanted to keep it as private as possible in order to have a better intimacy without always being subjected to questions.
The actor's relationship with Jennifer Lopez
Ben Affleck for a while was seen quite down and depressed, many came to associate this to the breakup he had with Ana de Armas leading this to abandon different projects even closing its continuity in the DCEU finally leaving the mantle of Batman, which would briefly retake for Zack's snyder's Justice League film.
This led the actor to lose weight and look visibly much more neglected. But at the beginning of the second trimester, the actor started to go out less in public and many rumors surfaced that he had returned to singer Jennifer Lopez some time after she ended their previous relationship.
Currently both celebrities have already made their relationship fully public but they always try to stay out of the comments and show a lot of privacy with their relationship despite the questions from the press as well as from their own fans.