Christmas is almost here and that includes a lot of things like happiness, seeing the family again, good humour, but it also means watching the Christmas films again, which every year cultivates the Christmas spirit and good times. With this cool climate coming up there's nothing better to do than relax on the sofa, grab a blanket and some popcorn and enjoy a good movie. Today's article will deal with the less conventional films and those that are now becoming fashionable to watch at Christmas. It will NOT be the typical classics like 'Miracle on 34th Street' but will focus on more modern films which are becoming classics for the whole family at Christmas time.
As we have said the article is not going to be the classical ones, which we have also applied to where you watch the movies, you are not going to need a Blu-ray or DVD player, which we know it is very unlikely that you will still have one of them. We recommend Amazon Prime video, a movie platform membership which you can join with the normal Amazon Prime membership, this movie viewing platform is the most recommended, but we don't rule out the Netflix or Disney + platform either.
"The night before"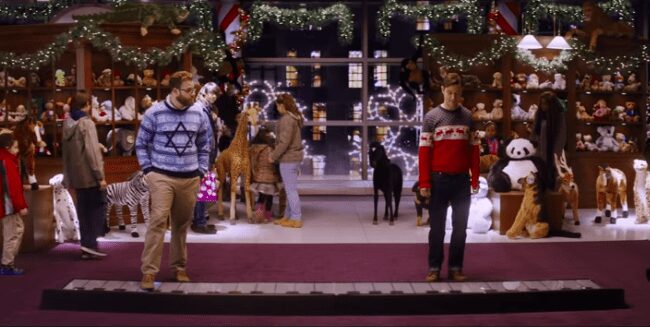 The "Night Before" is a film that stars three friends. Ethan is orphaned by the death of his parents the night before Christmas, these friends go to the Holy Grail of the Holidays (New York) when Christmas approaches. The film tells the story of his life as it is during the Christmas season, having some misunderstandings about how crazy this Christmas had to be before he changed his life and became responsible for his family.
The film is well done, mixing situations and beautiful moments with entertainment, but it is important to say that it is a film which is better if the grandparents and children are busy doing other activities.
"Home Alone"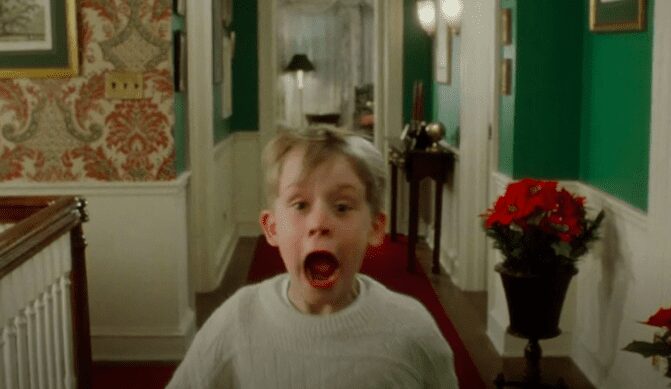 A classic of the youngest, the film stars Macaulay Culkin, a young and rowdy boy who stays at home alone when his parents unwittingly abandon him when they leave the country for Christmas. Kevin the boy has to defend his house from robbers who want to break into his house thinking that no one is home. Kevin has to live an endless number of adventures trying to keep them out and defending his house. It's a film that any film lover will like and it's suitable for all audiences.
"National Lampoon's Christmas Vacation"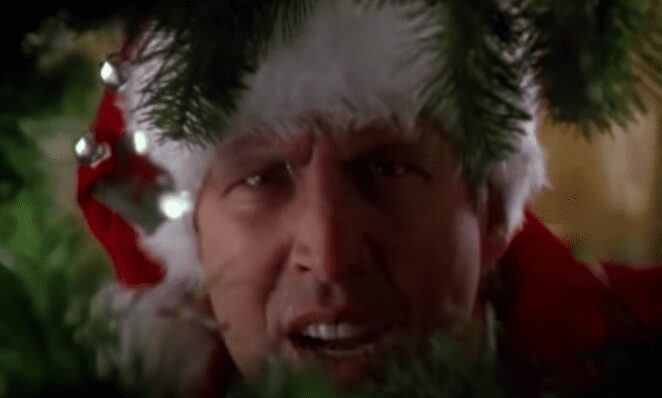 Another film for film lovers, Christmas Vacation has its own sequel derived from the film, it is a film that many of us will have seen because it is really good. It is about the plans of a family that spends the Christmas holidays with their in-laws and you see all the scandal and the bad times they end up having, amidst fights and barbarities created by the children.
If the brief explanation did not convince you to know that Chevy Chase and a young and attractive Beverly D'Angelo are more than enough reason to enjoy this film.
"Batman Returns"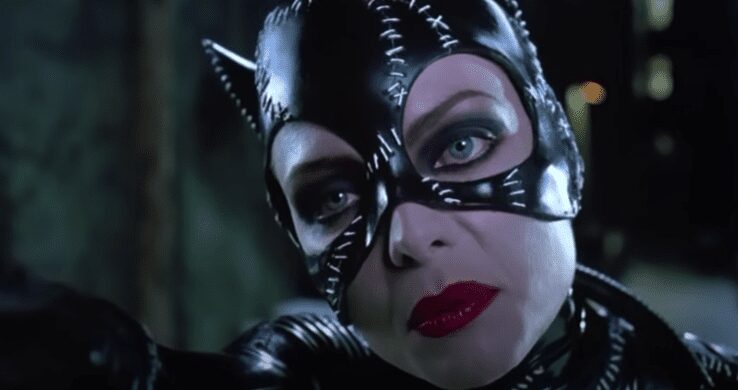 Another classic that should be on the list of movies to watch this Christmas.
Batman is one of the rare films you usually see at Christmas, but it is a classic that should not be missed as 'a nightmare before Christmas'. This film takes place during the Christmas holidays in the United States. But not only that, Christmas in this film has a lot to do with it because one of the villains uses the gifts to spread evil throughout the city.
Batman is a great way to switch to classics like Marvel and try something good and different this Christmas.
"Elf"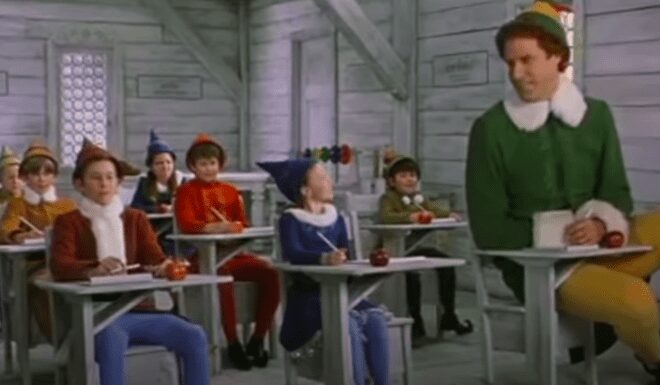 One of the best Christmas comedies ever made, and it's made by Will Ferrell, apart from his films like 'Old School' or 'Step Brothers' has this movie perfect to get a bit of Christmas spirit and have a good time on the couch.
The film is about when a community of elves is destroyed because of their size which is rare. An elf who was raised in the North Pole goes to investigate the events that take place in the BIG CITY APPLE in order to tell the North Pole leaders about them. The film is accompanied by love and various funny events that take place in the film.
A classic you'll end up watching year after year if you give it a chance to hook you up.
"Places of exchange"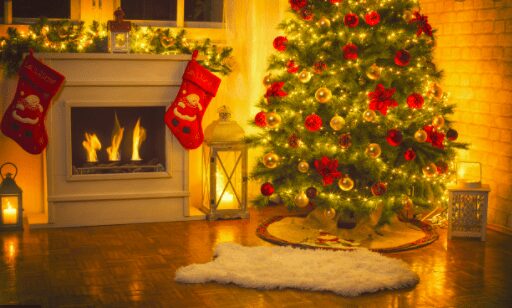 The film takes place a few days before Christmas Eve and lasts until the New Year. It is a film that will surprise you because of the themes it deals with, such as the greed that exists for those who have more and the lack of compassion that exists among the wealthy for the poor.
One of the most striking scenes in the film is when the protagonist enters the Christmas dinner of his company dressed as Santa Claus and makes a show of trying to eat the meat of the dinner, to all this, we must add that he is drunk while performing these actions.
"It's a wonderful life"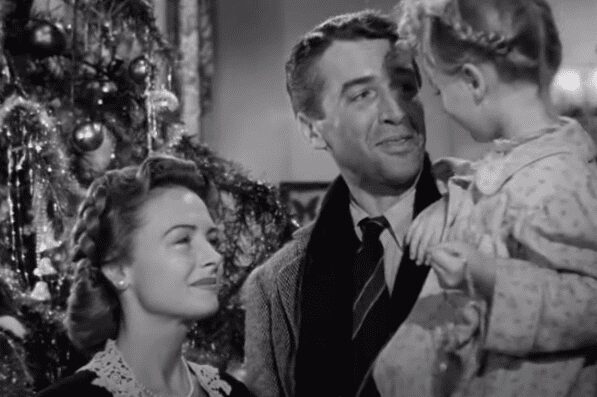 No destructive criticism can be made of this incredible film, it is one of the best films of all time to be seen at this time, it is considered one of the best films ever made by all the critics and great spectators of the cinema. This film has inspired many other great works in Hollywood, it is about how a man sees life as if he was not born.
"The Nightmare Before Christmas"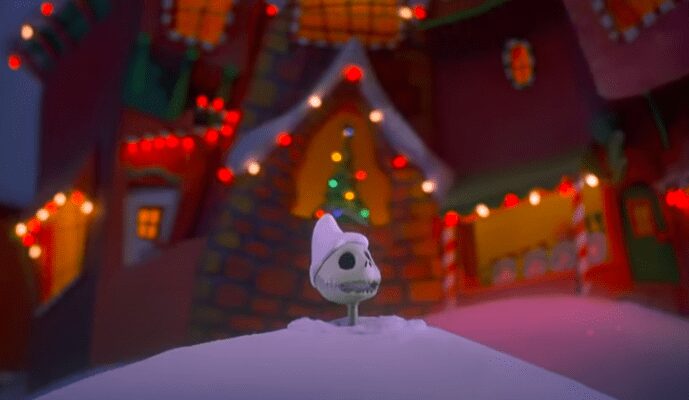 An original film by Tim Burton, the film is set at Christmas and also at Halloween (a rare mix) but worth seeing.
The film is about the king of the city of Halloween called Jack Skellington, after celebrating Halloween and seeing what he has been through, he feels that his life has no meaning and he needs to change things. As he looks for other places to go, he discovers the city of Christmas, decides to take over Christmas and enjoy it.
This film will make you live magical moments and is perfect during Halloween, after Halloween and during Christmas, although there is no problem if you see it at another time of the year. It doesn't matter at the end when you go to see it, but make sure you watch it because you will enjoy a good movie.
"Scrooged"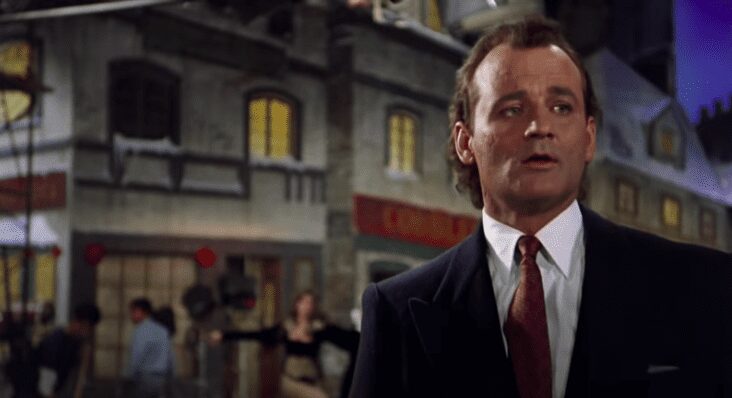 Scrooged is a must-see film, starring Bill Murray, which is visited by three Christmas ghosts who begin to change the way things work in the protagonist's life. It is a film inspired by one of the great books by Charles Dickens in 1843, "A Christmas Carol", which is a work of art that you have to see if you like films or if you like Bill Murray.
"Die Hard"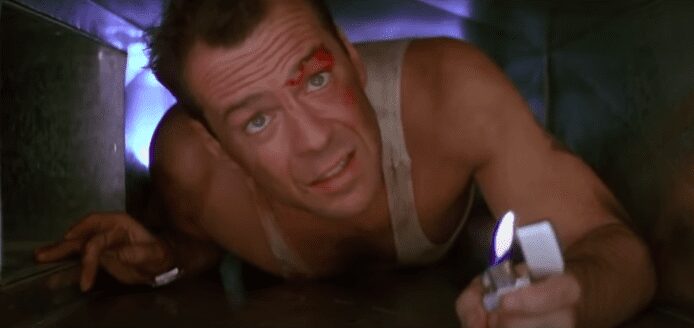 Die Hard, one of the films that we also recommend, but this one has something different from the others, this film is one that you have to see above the others, if you are thinking of seeing only one film, Die Hard is obligatory and is the one that you should choose, an action film starring Bruce Willis from 1988 and which makes sense with Christmas. It is a film in which the protagonist arrives at Los Angeles to live with his family a holiday meeting, apart from this the stories that are lived in the film are the classics that should make a good holiday.
Even so, although it may seem attractive in this way, you should also know that there are terrorist attacks… I'm not going to tell you anything else so that you can enjoy the film.