Christmas edition
The most anticipated dates of the year are about to arrive. They are those that give magic, joy and peace. We also usually get together as a family to open the gifts from under the Christmas tree.
I imagine that if you are reading this, you are looking for gift ideas for your wife, sister, mother, grandmother, or a special person.
1. Jewellery
A piece of jewellery will always be that object that you can give away and that will create that special bond with the person you are giving it to. It is a detail that person will always wear. If that person is the love of your life, don't hesitate to give them an engagement ring. On the other hand, if you are thinking of giving something to your grandmother or your mother, bet on a detail like a necklace or a bracelet.
2. A romantic weekend
A magical and unique gift in an equally special place. You can enjoy a romantic weekend with the person you are giving it to. It doesn't matter the place, only the company matters.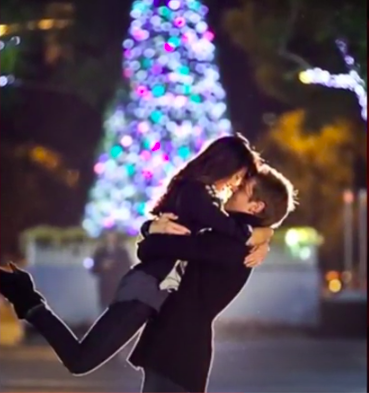 3. A lingerie set
If you want to surprise her with a beautiful gift, choose a set of sensual underwear and prepare a beautiful night in which to prepare fun games, to return the passion for daily routines that sometimes fall asleep and bored, and let it flow. But this gift has to be for that special person.
4. One night in a hotel
This gift will allow that person to get out of their routine for a moment and take away all that accumulated stress of the week. To do this, it doesn't have to be in a faraway place, nor in one of the most expensive hotels in the city, but somewhere that allows you to clear your head.
5. Her favourite perfume
What better than to adjust her favourite fragrance so she doesn't have to buy it back. This simple gift will make her consider it. Plus, I'm sure it's something she needs more than ever right now.
6. Sportswear
If your favourite person is a sports addict, what better than to give her that sports outfit she can wear whenever she wants. Women like to go to the gym with matching gym clothes and colours according to the season. Besides, if you want to give her the complete pack, you can add everything in a sports bag, with a pair of headphones and sports shoes.
7. A meal at your favourite restaurant
Give a gift of a meal at her favourite restaurant so you can get her off the diet she has been following for months.
8. An agenda
Is she an organized woman? There will be no better gift than an agenda where she can organize her whole week. This gift is customizable and depends on her needs. Don't hesitate to give her this original gift.
9. Aromatic candle
If the recipient's shelf is full of scented candles, then you should give them a gift like this, as they will not easily find that it is organic and helps them relax. Especially if the scents he likes are lavender, jasmine and Brazilian rosewood.
10. Sunglasses
If the person you're giving a gift to at Christmas is addicted to sunglasses, what better than to give them one so they can add to their collection. Besides, it's something quite functional since it's sunny all year round, more or less intense. A classic model will never fail. But if you want to risk a little more a vintage model can always make that person fall in love.