Skechers has always been one of the most profitable brands in terms of selling sneakers and the new model that has recently released has become in one of the best sellers for their high level of quality, price, comfort and style, these sneakers on Amazon you can find them by the name of Skechers Graceful Get Connected.
Currently these Skechers are sweeping sales being Amazon the platform where most are buying them. When you buy them Jeff Bezzos platform recommends that there is no margin for error because due to the high demand for this product any exchange or refund could take longer than usual, so our recommendation is that you make sure you know the model you want and the size you order to avoid any confusion or error.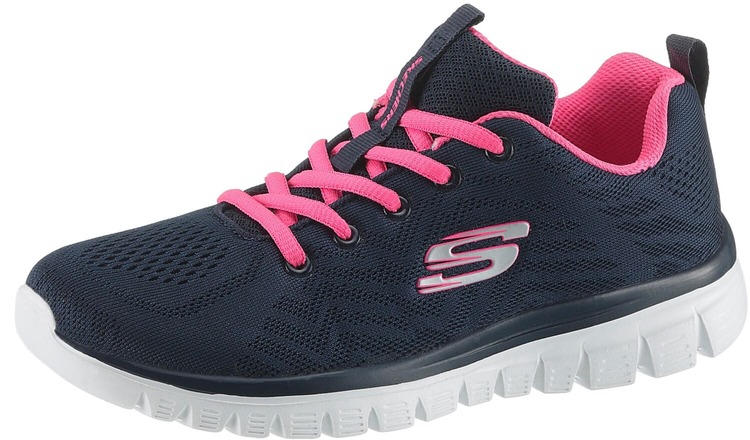 Skechers Graceful Get Connected on Amazon
These shoes are suitable for many occasions but the most recommended use for them is to wear them in the gym due to the great comfort of the same as well as its great dynamism to do exercise. The upper of the Skech Knit mesh is one piece, this is a sneaker with laces, overlays and stitching that make its design simple but enviable by its direct competitors.
The main model of these sneakers is in blue, but you can get other different colors to choose from without any inconvenience, as long as they are available in the size you require. The best selling model is the blue one with the laces and details of the sneakers in pink color with the sole completely white.
Perfect for bikinis
If you are thinking of using these sneakers to exercise or to show off your figure, you can do it without problems and more because the Skechers Graceful Get Connected sneakers are designed for this. This is a piece of clothing designed to provide you with maximum comfort without losing the possibility of combining it with any garment you want.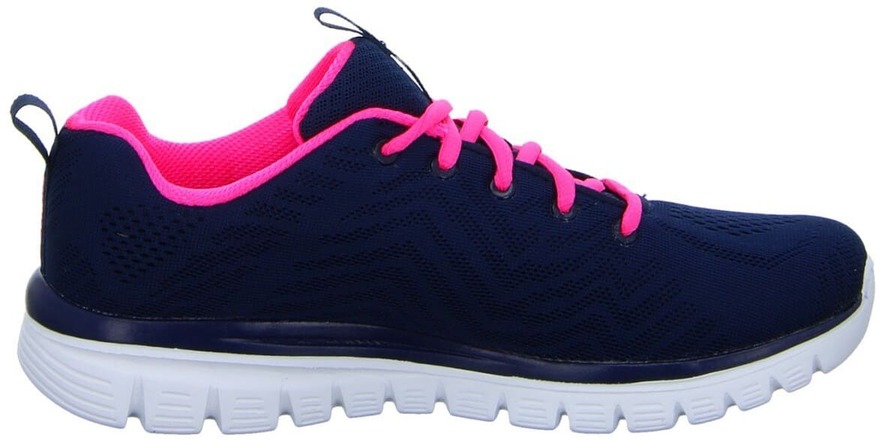 Skechers Graceful Get Connected main features
The main features offered by these shoes are:
Padded collar and tongue.
S logo on the side.
Mesh with interwoven design stripes.
Overlay at heel with pull tab at upper.
Soft fabric lining.
Flexible traction outsole.
Skechers Memory Foam comfort insole with cushioning.
Flexible, lightweight outsole for shock absorption.
One-piece Skech Knit mesh upper.
Knit mesh panels at toe, sides and heel.
Unbeatable comfort and price
In addition to the great level of comfort offered by the Skechers Graceful Get Connected thanks to its Skechers Memory Foam, you can see other features that make this an easy mission to accomplish for these sneakers, a must-have for the low price point.

Now you can get these women's sneakers at the best price and without leaving your couch thanks to Amazon's online platform. The Skechers sneakers are now available for only $52.29 and will be delivered to your home within 24 hours approximately.
Britney Spears and Skechers
To further increase the attraction of these sneakers we remind you that one of the biggest ambassadors of the brand is Britney Spears, the singer has repeatedly mentioned that this has always been her favorite brand of sneakers highlighting above all the comfort of using a Skechers.
The singer has said that her favorite Skechers model is the "Skechers Chunky Shoes", which have also proven to be a favorite of Americans. Since its inception Skechers has demonstrated its evolution through its new models leading to the development of new materials that ensure greater comfort in the brand's footwear.
Despite this, Skechers has always wanted to maintain the same silhouettes characteristic of the brand from the 90's era, making this brand always fashionable and among the favorites of many when it comes to buying sneakers.