Back to the future has been one of the most popular movies since its release and many of the accessories that have come to be seen have caused curiosity, there have also been many products that have sought to recreate but there have been many failures. Among those accessories that came to be liked and desired by most we find the famous Nike sneakers.
These sneakers were used by Marty McFly, character played by Michael J. Fox when traveling to the future, they had interesting features that although they are incredible, they still can not be imitated, but what is certain is that Nike launched a special edition in honor of these sneakers in 2011, then in 2016 and most recently in 2019.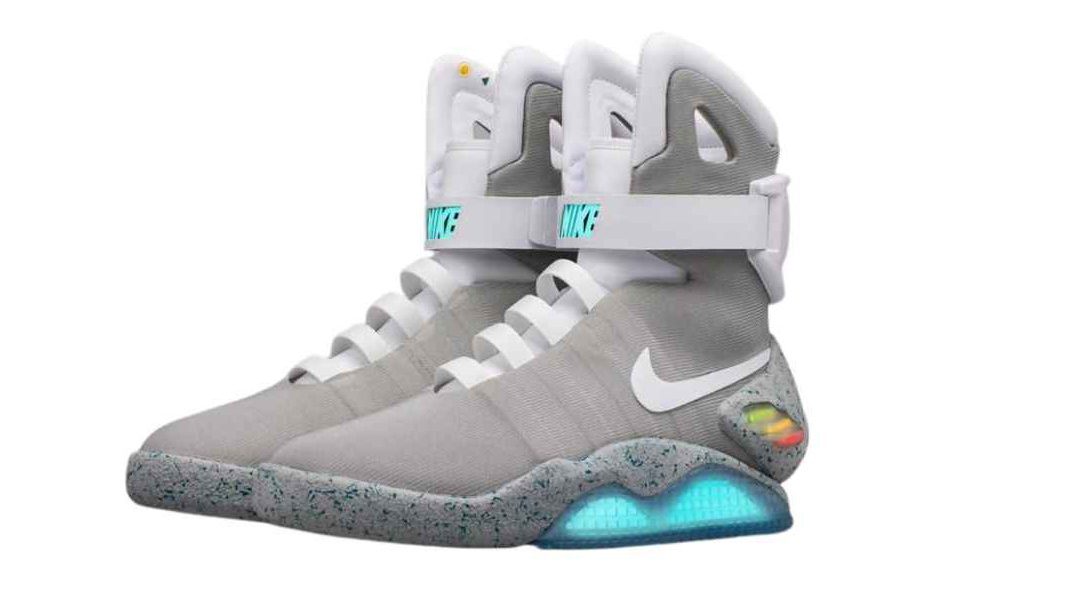 Nike's back to the future sneakers
The name of these shoes is Nike Air Mag in the Back to the Future movie, but Nike's limited edition is called Nike Power Laces, they made their appearance on the big screen in the movie Back to the Future II when the character of Marty McFly wore them to move to 2015, and one of the most amazing features of these shoes is its function to tie itself.
Since then it became a cultural icon and its climb to fame began. It wasn't until 2011 that Nike decided to bring them to life with their first edition, also since their release they announced their partnership with the Michael J. Fox Center for Parkinson's Research.
In its first edition the company produced only 1500 pairs and all were auctioned for charity on eBay, the sale raised almost 10 million dollars in just 10 days and all these profits helped to finance the work of the foundation. In fact thanks to this success Nike decided to release the subsequent 2016 editions but this time with only 89 pairs and with electric laces. And then a last redesigned version that saw the light in 2019.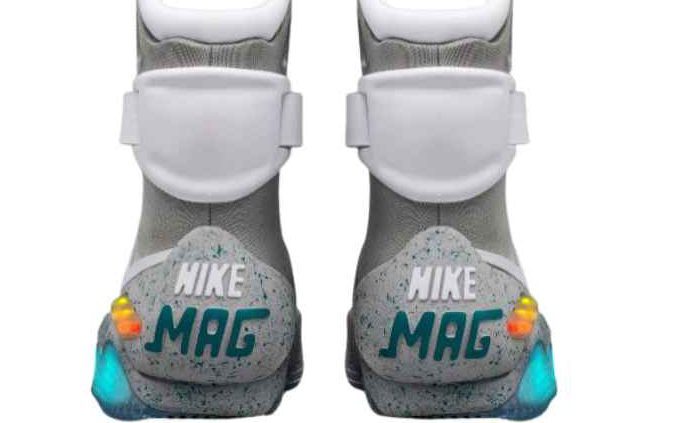 Currently these shoes are not for sale as they were special editions and can only be purchased from private collectors, the price is not defined because being a collector's product the seller is who usually set the price.
Why are the funds from the purchase of these shoes going to Parkinson's research?
The Michael J. Fox Foundation was born in 2000 after it was publicly revealed that Michael J. Fox was diagnosed with Parkinson's at the age of 29. The stated goal of this foundation is to find a cure for this disease, currently the organization seeks to accelerate its research process to try to get an effective cure as quickly as possible, although this is not an easy task.
Parkinson's disease is a chronic degenerative brain disease which affects approximately 5 million people worldwide, this disease is classified as a movement disorder and whose symptoms progress over time, but also often has other effects such as depression, cognitive impairment, excessive fatigue, pain and digestive problems.
Currently the treatments that exist to treat this disease only mask these effects and tend to lose efficacy over time and do not delay the progression of the disease, making the search for a cure even more important.
Who designed these sneakers?
These sneakers were designed by the college athlete Tinker Hatfield, he graduated in architecture and started working for Nike but in the department of design of stands for fairs until one day the same brand organized a design contest that only lasted 24 hours and Tiker was the winner of the event.
Despite having no experience in this type of design he managed to stand out above the rest for his futuristic vision, after winning the contest his role within the company changed and then in 1985 he joined the Nike footwear design where he created the Nike Air Jordan and the Air Mag, 2 of the most popular and well known sneakers of the brand.