Macy's is one of the world's largest stores with all kinds of outfits for men, women and children for all seasons. Each garment is made with first class materials that allow them to be preserved for a long time.
Fashion is always renewing itself, so it can be a bit difficult to keep up with the latest trends. But, Macy's has a number of dresses for women that can be had at a great price, excellent for the seasons to come.
Dresses that are trending
For this summer, the simple designs of Macy's are the most used by women, who seek to create a contrast with the vivid colors that nature presents at that time of year, or, on the contrary, try to combine with the environment of the place.
Floral Print Halter Dress
This is a dress from the Adrianna Papell collection perfect for a party or to spend some quality time in the garden. It is made of polyester and elastane on the outside, so it must be dry cleaned to avoid damage.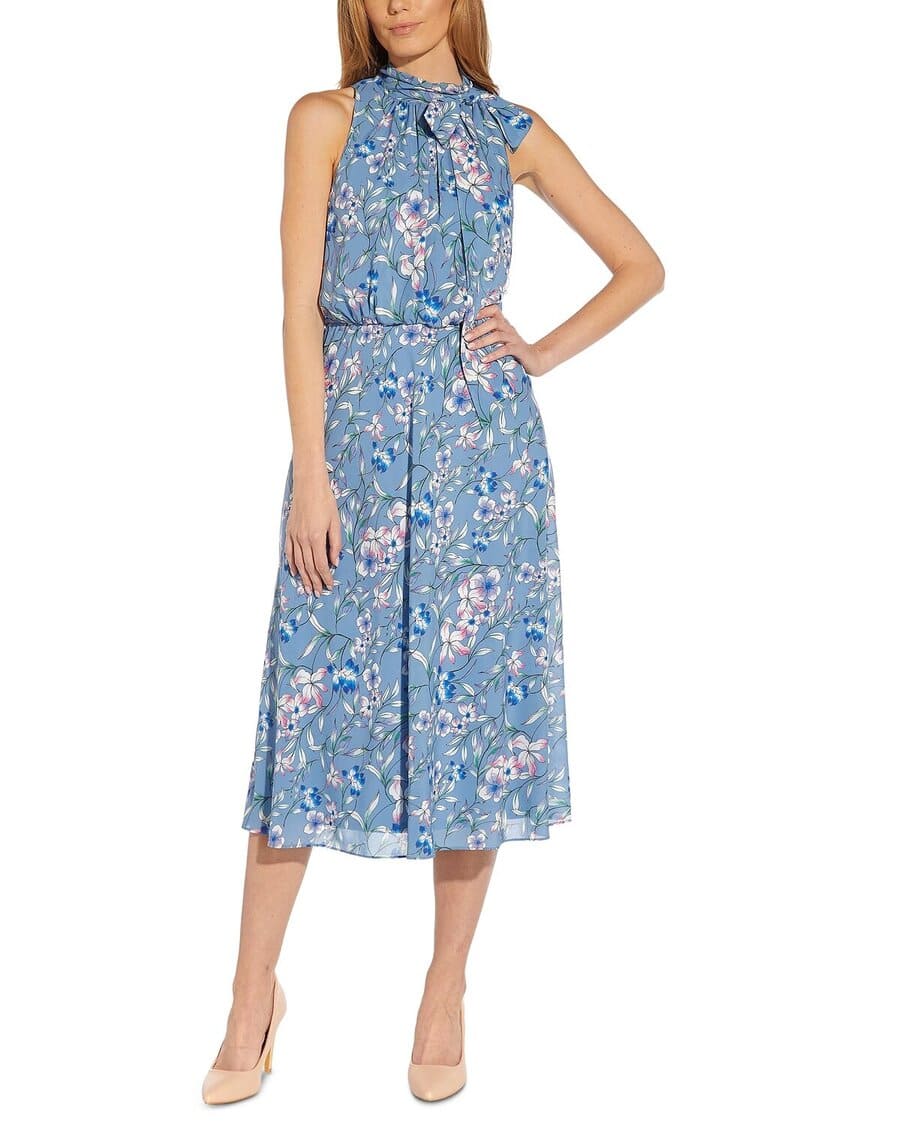 The dress is 47″ long with an approximate ¼" hem, and is specially fitted through the waist and chest, giving the wearer a fitted, flared silhouette. Also, it features a concealed zipper at the back and a halter neckline with a tie closure.
Floral Print Faux Wrap Dress
This is a green Kensie dress with a criss-cross pink flower print, with beautiful ruffles, perfect for walking in wooded areas. It is made of cotton, lining and polyester, so it must be washed by hand to avoid damaging it.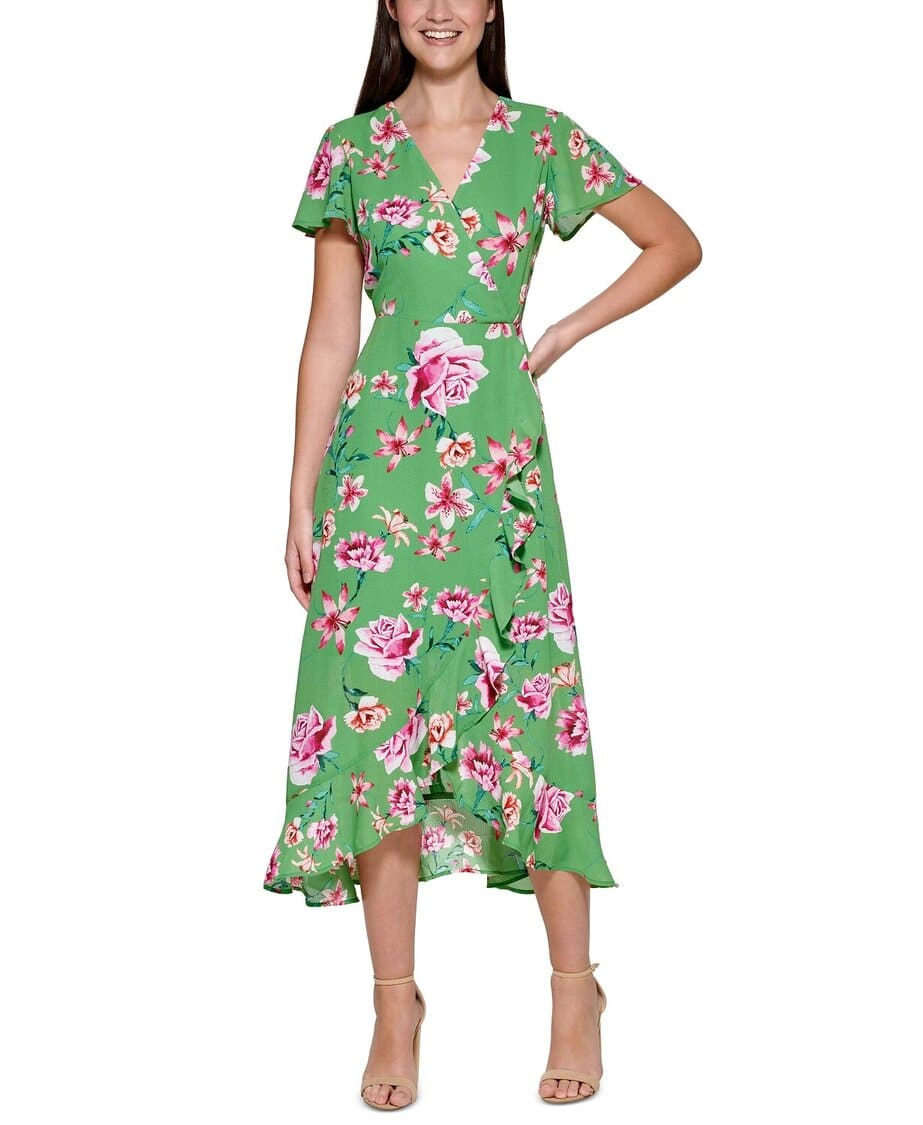 The dress measures approximately 53″ in length from the center back of the neckline to the hem, based on a size 4. It has a V-neckline that gives it a pretty bouffant look, and its closure is located in the center back.
Jacquard Mock Neck Dress
This is a pale pink Calvin Klein brand dress that features a ruffled trim, which gives it a very feminine touch, and matches the flowy flared skirt it has. It's made of polyester, polyurethane, and lining, so it has to be dry cleaned, or it may rip.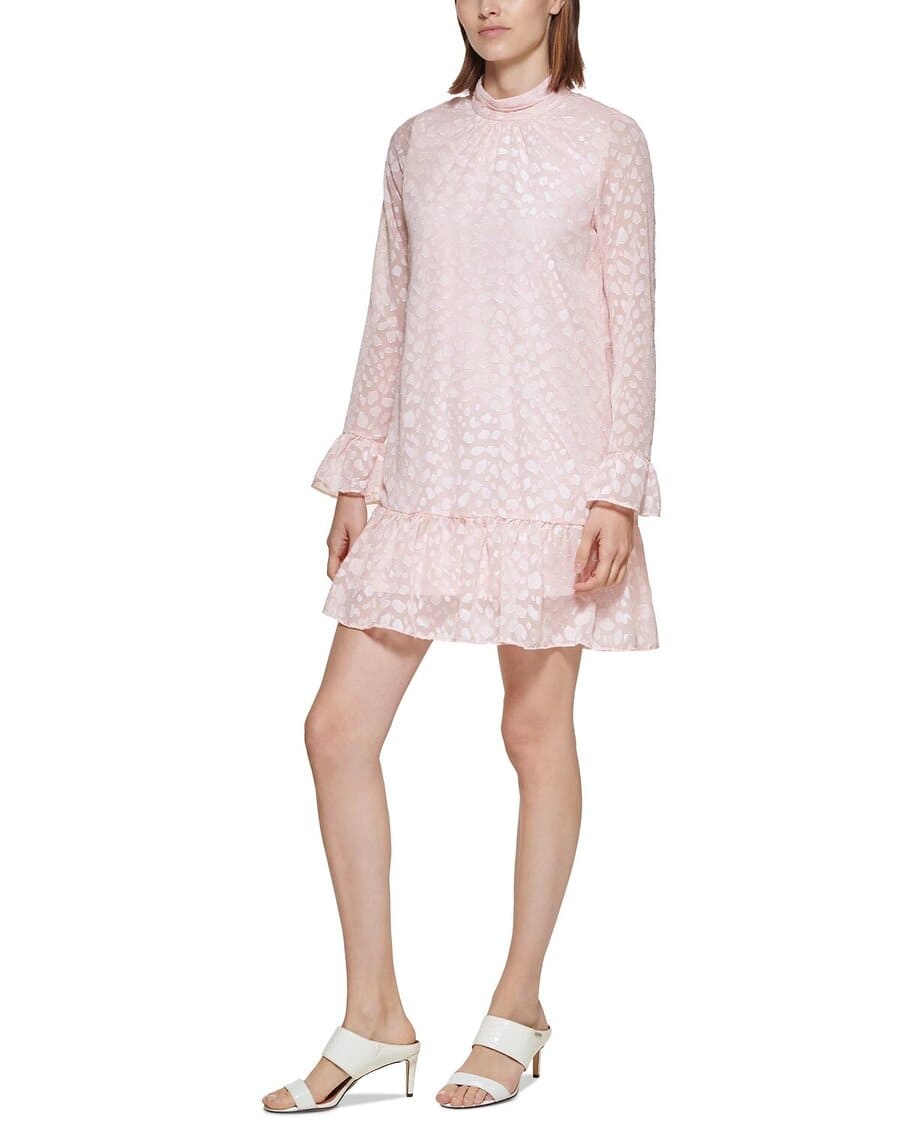 The dress measures approximately 34″ long, just measuring from mid-back neckline to hem. Its length is based on size 6 and varies ¼" between sizes, giving the dress a fitted, flared silhouette to the dress wearer.
Flutter Sleeve Midi Dress
This is a light blue Tommy Hilfiger dress in a matching floral style with a V-neck, great for a leisurely walk around town. It is made of cotton sheet, so it needs to be dry cleaned to clean it.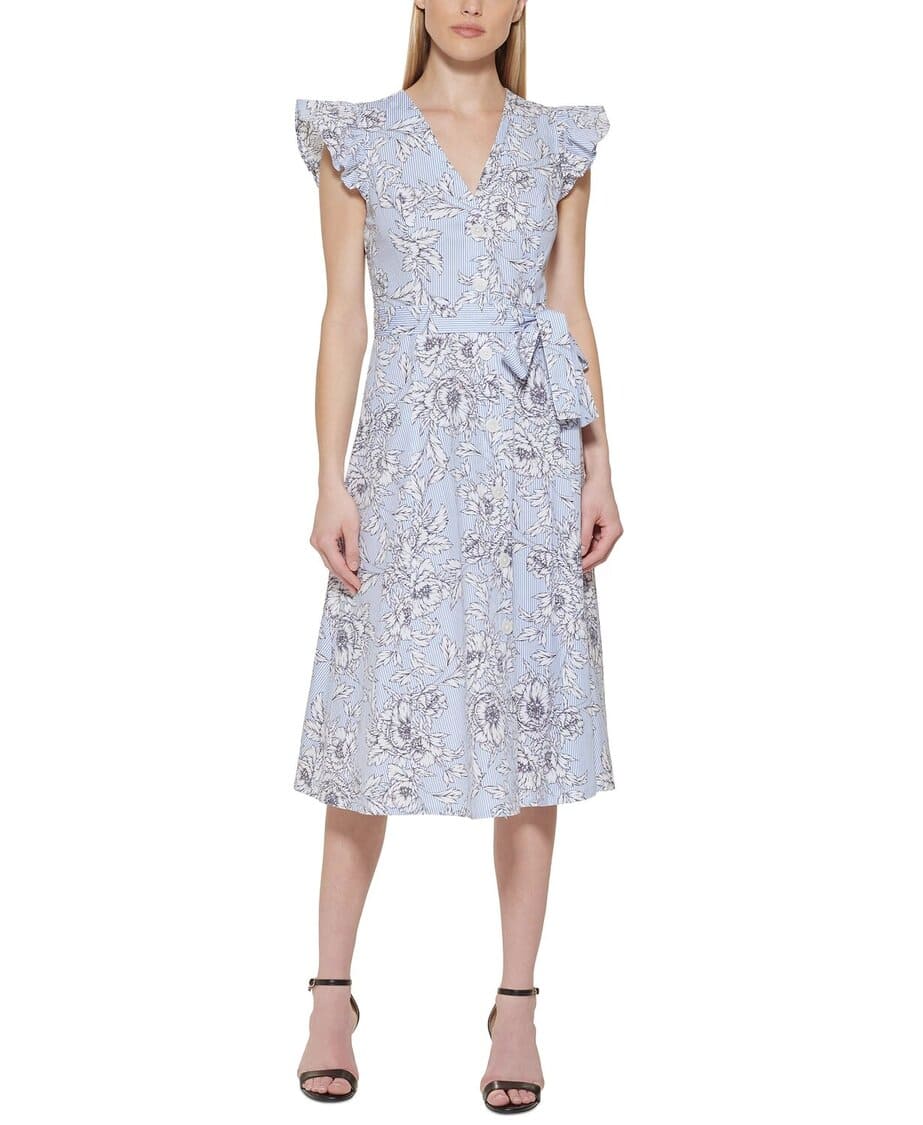 Dress is 45-½" in length from center back neckline to neckline hem, based on size 4 and varying ¼ between sizes. It has ruffled sleeves, a center button placket, and a cinched waist. with cord.
Bodycon Mock Neck Dress
This is an all-white, fitted turtleneck dress created by Macy's herself. It has a fabric that hugs the curve of the wearer of it, giving it a curvaceous silhouette. It is made of nylon viscose and elastane, so it can be cleaned in the washing machine.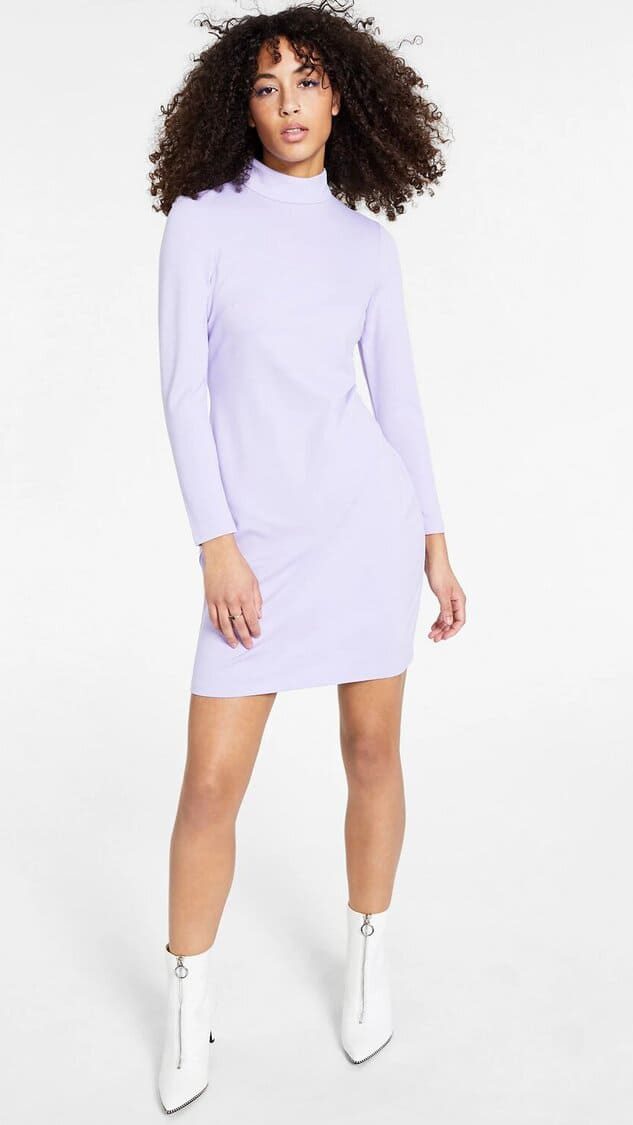 It has an approximate length of 34″, going from the center back of the neck to its hem, and it has its closure located in the back, being adjusted in the waist, hips and chest area.
Prices of these excellent dresses
Macy's garments have a fairly affordable price, considering the brand they come from, and you have to know that they have a return label with instructions to remove it, but if it is removed, it will no longer be possible.
Now, the garments that we have mentioned have the next prices:
Floral Print Halter Dress: $160
Floral Print Faux Wrap Dress: $129
Jacquard Mock Neck Dress: $135
Flutter Sleeve Midi Dress: $129
Bodycon Mock Neck Dress: $80