If we want to dress for a special occasion it is usually more difficult to.
Choose our model to go out that night shining and with a good style. All the traditions that used to be a way to go to work are now lost, people don't give so much importance to the suit anymore, you will see many businessmen with sweatshirts and sneakers.
Today we have many types of outfits, many brands, many ideas to inspire us…
This makes us more confused when it comes to dressing for anything special.
An example is the hats for the important positions, they have disappeared and with it many things of the past that before were seen essential to go out to the street or to go to work. Designer fashion has done a lot of damage to everyone to dress elegant and formal, many men have changed their suit for temporary fashion and according to them more comfortable.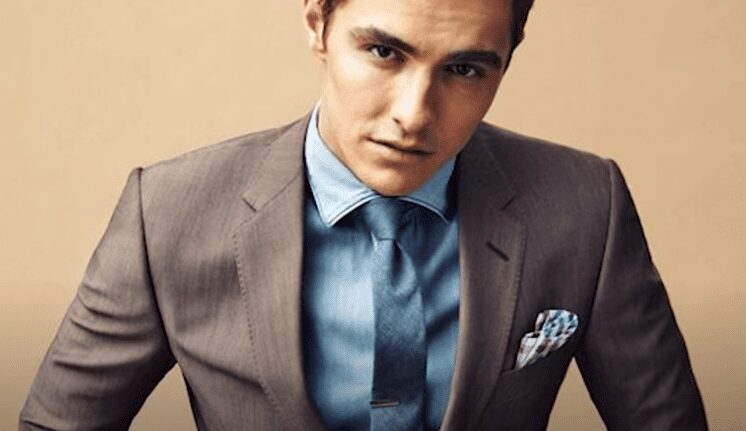 The phrase that said that Fridays is the only day that is informal has passed to the informal weekend, and from there it has evolved to the informal week.
Let's see also mention that to dress well you do not have to go with a three-piece suit and the best brand there is to dress well, there are even sites that if you go to work in a suit you can get to look bad as in google or Amazon. Another important aspect that should be noted is that dressing well can be understood and not get to make the function the word we want to do, so this article deals with how to dress well not wearing a suit or if. How to be able to go dressed up and be proud of the clothes you wear.
The image when dressing is very important, when you know a person the first thing that is going to do is to look at your clothes and your face, so it is worth being careful.
The new uniform in many offices is the jeans shirt and casual shoes. You can see for yourself, if you go to an office with a lot of workers from a fairly new company you will see this profile of men.
The key to this article will make you see that the important thing about clothing is the confidence you transmit when managing your restaurant, being a manager of a warehouse etc.
We will try to get you to move from your dull and boring casual uniform to something more striking, intelligent and elegant. This can help you with potential customers, with your boss or with your business, we can not guarantee success, but of course something else when it comes to relate to our 5 tips.
1. The right size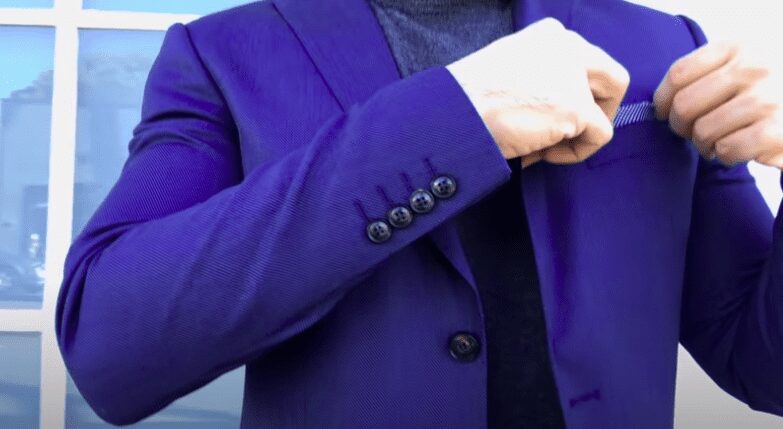 The adjustment that is made to the back of a suit or to the shirt has to be perfect, it has to look good, neither too small or too wide.
The key point for this is that the clothes you wear must be defined, they cannot have wavy parts or seem to fall out.
The garment if you put it and has these characteristics has a problem, do not think it is more comfortable because it is larger, is completely reversed. It restricts movement.
The length of the clothing:
The length of the clothing is very important to meet these characteristics,
For the cuffs of the shirt if you lower your arms the sleeve of the shirt should reach the height of the wrist bone and should cover it slightly.
The end of the pants should rest on the shoe, but it is important that you understand this term, there should not be an excess of fabric but it has to be slightly rested.
One of the key points to obtain this is to use some straps, it will be seen much better than not using your hands to have to raise the pant from time to time.
For the length of your shirt, it is important that you can put two fingers of fabric inside your pants, if this is not possible when you want to take something your belly or back will show down there.
2. Colors matter
For this information it is important that you imagine yourself with how you dress and that you visualize a double of you walking down the street and that you see him, what would you think?
From there if you are happy with your result and you think you don't need to improve you can go on to the next point, but if not, keep reading.
One of the important parts when dressing is to innovate, change your typical blue shirt for a gray one, or the other way around. With the pants more of the same.
Change the typical blue or white shirt for a different color and you will get to be different from 95% of office colleagues who use the same outfit.
You can change the color of the shirt for pastel in lavender, yellow, ecru, tan. These are simple colors to combine and you will find many pants to match. Also try changing the style of the shirt, try stripes or checks.
The jacket if you have courage also has to change, is one of the most important points to differentiate from the rest.
For the colors of the pants, forget about the usual khaki, try a browner cotton, a gray wool pant or a lighter wool for the warmer season and with an olive style color. The color of the shoes can also be good if you wear a buttery brown color and forget about the old leather. It is advisable to use with lighter colored pants.
3. Clothing that looks cheap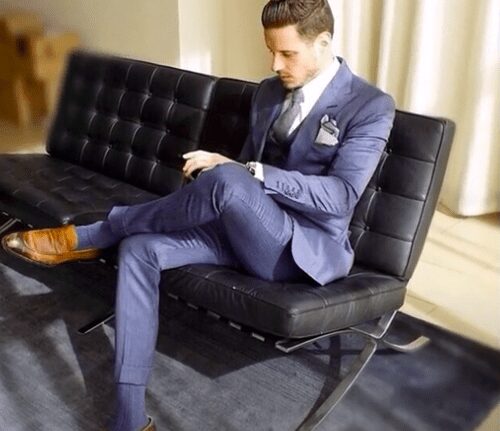 This is not to say that you can't wear cheap clothes, there are plenty of good offers on the market that you can wear, and they don' t look cheap. By my words I mean clothes that you can see that the fabric is of poor quality, that won't last as long as it has to. You don't have to look like your clothes are 30 years old and look bad, you have to avoid those kinds of clothes at all costs. One of the tips I use myself to dress well and that helps me when buying to detect that the garment I'm buying will be of bad quality is to look at the fabrics.
When the composition of the fabric has a percentage higher than 15% for example of a material like polyester when you have put it twice you have washed and ironed that garment will develop a brightness that you do not want to appear (it will look like bad plastic)
When you look at the label of the garment you intend to buy, it is important that you look at the percentages. When they exceed 40% of some bad and synthetic material you should not buy it because it will not do its function well, it is also important that you try it on, that you go around the store looking at yourself in a mirror and that you look at how the garment behaves on your body and if it moves as we mentioned in the previous point.
If the garment you are trying on moves when you walk on points where the fabric is not in contact with your feet it means it is of poor quality, if it stays uniform and normally does not tend to move and make wavy sequences it means you have passed your quality test. A poor-quality garment can become transparent, embarrassing you and making you look bad in front of people.
The other important point you should also look at is whether the garment has buttons.
If these buttons are taken that you can stretch to you and see the thread you are not buying quality, if they move more of the same, if you're in a store where they say they provide quality check another garment, if the same thing happens better go.
The important thing to know when you buy a piece so is that
If you buy well you will have a piece of clothing that will last you a long time, and it will look better when you have put it on, if 1 year goes by and it still looks good even better, you know where to go for your next clothes.
4. Learn how to order your clothes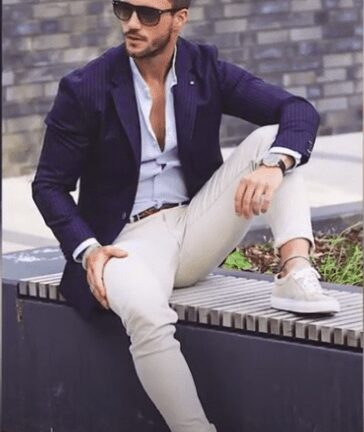 This may seem simple to many people, but it is a skill that must be learned, you have to identify colors, textures and patterns of the clothes to combine well. An important point is to spend time on your wardrobe, order and take care of it and it will become much easier.
Jackets
If they are to go to work it is important that you have clear that these jackets have to be more traditional color, dark colors and land are ideal.
Sweater
One of the garments that are most used, there are many types and tastes, but the most recommended are those that I have commented before with a darker tone.
You can choose in winter between something more chubby to protect you from the cold and in summer something finer that is barely noticeable.
Vests
The ideal garment if it's too hot to wear a jacket and you don't want to wear that informal style typical of a shirt and jeans, by wearing a vest you improve your outfit and take it to a more formal level.
Another good thing about vests is that they allow you to move fast while working, if you have a job that you have to move around a city or different areas and you need to go formal a vest has to be your decision.
Details
The details matter a lot. It is important at certain levels that no matter how good a suit you wear or how well dressed you are if you mess up the details as accessories that look simple and clean you can ruin all your clothes.
Shoes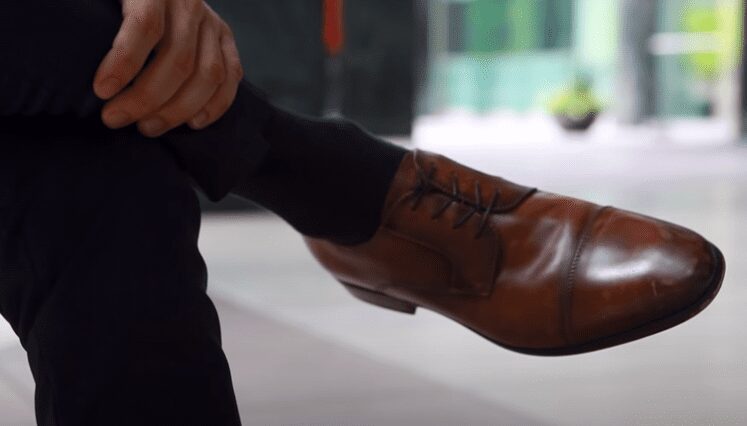 The shoes have to match your dress and clothes. Depending on your outfit you don't always have to wear laces, you have several options such as moccasins with tassels or without tassels.
For a casual business shoe also look to combine more daring colors such as red ox blood or lighter browns. Leather is very important to realize your daily style.
Having many pairs of shoes so that the shoe is not repeated every other day and you can rest in full view of the people watching you is important. Also, for leather, it is important because it keeps it flexible and strong. It is important that you remove the dust and that you take care of them when you arrive home and you go to keep them, this way you will make your shoe last much more.