A very practical item of clothing that should be in any wardrobe are white sneakers, but a frequent problem with these is that they are too easy to get dirty. Now, there are certain very effective methods that serve to clean the shoes and make them look like new.
The white sneakers are very comfortable footwear, which will make a person never want to take them off, they combine with all kinds of clothes and styles, and they have a very accessible price for all public, no matter if they are fabric or leather.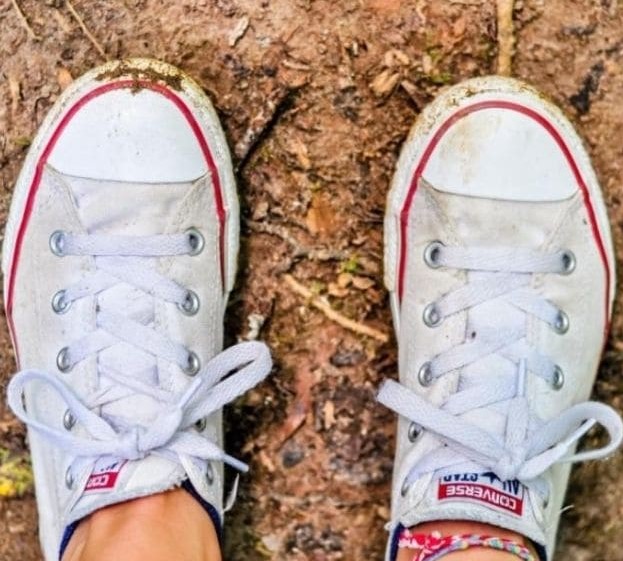 The most important thing when cleaning white tennis shoes is to be gentle and not to rush, as this could damage the material.
How to wash white sneakers
There are many ways to wash white sneakers, but the key to achieving a promising result is not to rush, to make sure you clean the dirt well, and not to use very strong chemicals that damage the material they are made of.
To clean your white sneakers correctly, you will need an old brush that you no longer use, soap and water. Then, for "disassembling" the shoes, removing their insoles and laces, shaking out any traces of dust that they have inside.
The first step you have to do is use the brush to clean the surface of the shoes. Then, wet the brush with a mixture of soap and warm water, and go over the shoe again, taking care that there is no excess foam. Once this is done, rinse the white shoes with water.
Now, take the shoelaces and put them in a washing machine inside a bag so they don't get lost inside, or buy new ones if they are very blackened. Finally, let them dry parallel to the shoes, which must be put in a short program with cold water so that they do not shrink if they are made of cloth.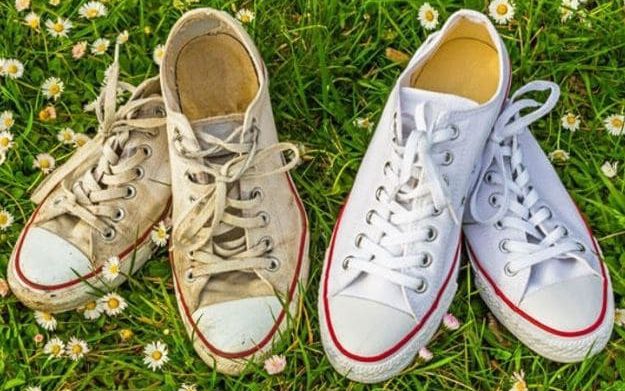 A tip for cleaning white sneakers
There is another very effective way to clean dirt from white shoes, and it is very effective for removing yellowish stains that adhere to white leather or fabric shoes, which does not require many resources.
For this cleaning method, you have to mix two tablespoons of soap, it can be liquid or in flakes, in a wide container with two tablespoons of percarbonate, and add a glass of water. Then, stir very well until the mixture becomes a paste.
Now, take the mixture, pour it directly into one of the white sneakers, and start scrubbing the entire surface with an old brush. Repeat the same process with the other shoe, and let both rinse well to remove the product.
To finish, you have to let the shoes dry, and then start a short program in the washing machine, to remove the rest of the dirt. Once this is done, you will have your white sneakers completely clean in a few minutes.
How to clean rubber from white sneakers
It is important to remember to always clean the rubber on white sneakers, since these are the part of the shoe that gets dirty the easiest, even if it is not as noticeable. But, it is possible to recover its natural white without much inconvenience.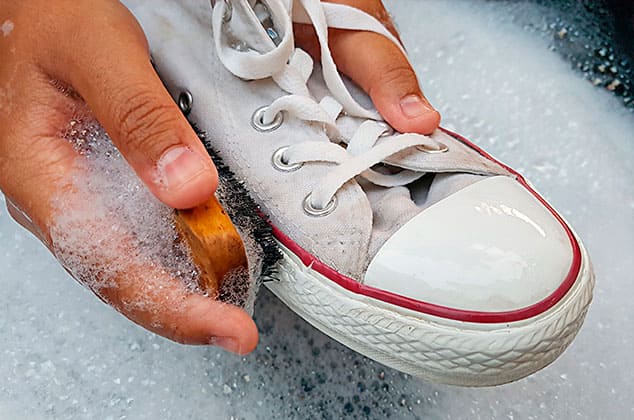 To clean the shoes, you can use soap and water, or create the same mixture of soap, percarbonate and water that we previously dictated, to rub the rubber very vigorously and remove all dirt.
Leaving the product to act for half an hour, the rubber of the shoes will clear up completely and they will look like new.