If you want to be a businessman and an entrepreneur and have already started a project or have experience in one, you will know that it is not an easy task. Being an entrepreneur is a big responsibility, and you face obstacles and problems very often.
At the same time, even if you face problems and suffer stress, being an entrepreneur is one of the most rewarding things that makes you feel great in this world. It is a fun job if you do what you like and very challenging. If you complete the challenges without problems you get an inner satisfaction superior to many people. 
In my personal case, when I see that things are going badly and I am under a lot of pressure, I try to look for inspiration from different sources such as films. Many times they give me a good time to disconnect and I try to capture ideas and commitments in the same film as an example. Films have been a great source of inspiration. It can be a sports movie, an emotional love movie or any other subject, but the ones that have motivated and inspired me the most have been the personal and business improvement movies. I use films as a source of inspiration.
 These are the films that I have liked the most and that have helped me to develop ideas and ways of thinking, they are films, not real life, so you don't have to follow what they say and believe that in real life that's how it works, you have to draw your own conclusions.
 "The social network" (2010)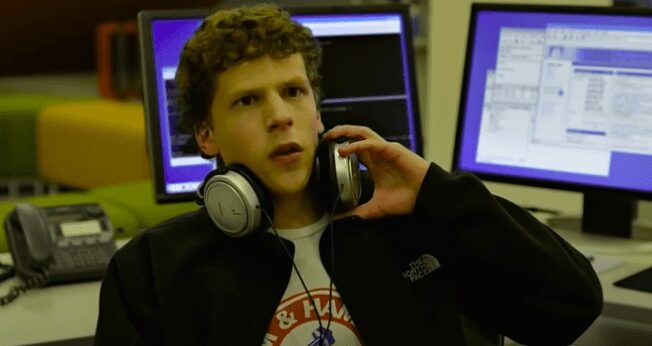 A film that was a success when it was released, but that still enchants all kinds of people when they see it for the first time, it was launched in 2010 and is based on the creation of Facebook. It explains his whole life and how he developed the application.
This film has contributed a lot to me, it is a source of inspiration for many people, it was already a source of inspiration for me in its time and every time I fly to see the film I find new things and develop new ideas.
The order of the films in this article does not mean anything, but as I said before I put it first because it has brought me a lot. The film takes place while Marck Zuckerberg is studying at the university. I was inspired by the fact that a couple of university students are creating a platform that is now used by more than 1.5 billion users worldwide.
"Moneyball" (2011)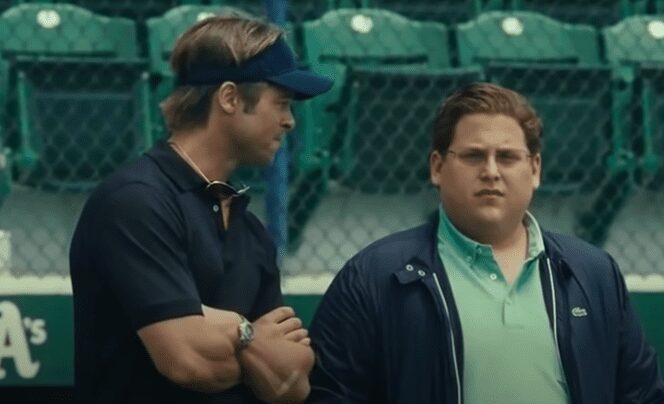 A baseball movie, but you don't need to know anything about the sport or be a big fan, you will enjoy it without being a sports fan.
Brad Pitt is the general manager of a baseball team, the Oakland A's. A true story of this team that has been captured on film. The film is about how this team is running out of budgets and had no finances to spend on players. Brad Pitt in the film called Beane discovers how to sign players using only numbers and data.
What this film has taught me is that as an entrepreneur it is very important to think outside the box, you have to take a different approach to finding solutions and doing business. We will find ourselves in life with fewer resources than our competitors and what we have to do is find a way to win without that money and facilities.
"Middle-aged men" (2013)
A film based on the pioneers of e-commerce on the Internet. Based on Chris Mallick from Paycom and Epassporte. The film starts with Jack's company billing.com, which was the first credit card payment company to distribute all kinds of pornography on the Internet. The film has different points during its journey, there are times that it gets dark in a peculiar way we could say, and there are times that it is the wild west Indians versus cowboys. It is a film that introduces how to become an entrepreneur and how to get a business or idea off the ground.
"Joy" (2015)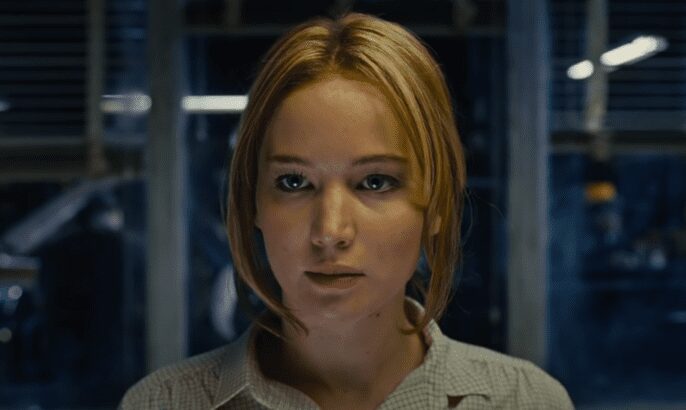 The film joy is based on the life of an inventor you are sure to know, it is based on the life of Joy Mangano the inventor who makes the miracle mop.  The film is great if you're starting a business, it shows you how you can get through things and how you have to persist, Joy's business almost collapsed and is about to go bankrupt several times. He firmly rejects this and wants to go for it, he keeps fighting and doesn't give up, what he does is to overcome it day by day.
What you will learn from Joy will be very great, if you know how to find all the life lessons she teaches you will make a good mental exercise. For me the biggest lesson I've learned from Joy is that perseverance is the art of business, that you don't have to give up. This sounds like a lot of film and surreal, but give it a try and you'll see what inspires you.
The film also teaches the pros of financing for example and the cons of property disputes when you go into business with your family.
"Steve Jobs" (2013)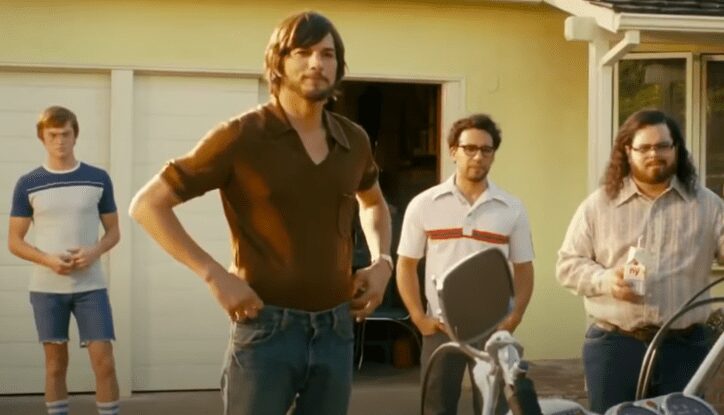 You will surely know Steve Jobs, one of the most influential people in the world, who has changed the world. He has been a character who has changed the history of humanity and the ways people relate to people, and it is very important that you pay attention to the film.
I start by saying that it is not surprising that a film has been made about him, the film covers the early days of the development of the Apple company until the very company that created him is fired, after which he takes over again and manages to return to the power of the company.
The film doesn't have the best reviews in cinema, but you can see that it captures the message and makes you think and see how things work in the world we used to live in and the world we live in now.  You see how a multi-million dollar company starts and at present a bigger company in the world from the garage of its house. It also shows the example of self-improvement he sets when he is fired and how he manages to return to power.
Another thing I recommend about this world famous character is his famous speech at Stanford University. He is incredibly good and has won awards for the best speech of all time.
"Nightcrawler" (2013)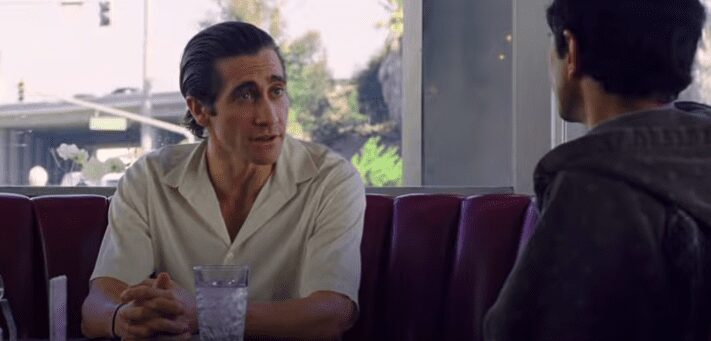 The film may not look like it has anything to do with this list, but trust me, it does. You will thank me for having seen it. The entrepreneurial spirit of a man who is under pressure and who wants to give his all to be happy and form what he wants in life.
The most important conclusion of the film is that he doesn't take no for an answer. The film is about how the protagonist fights to get a job in a company that he does not get in the end, that knocks him down for a few days but he decides to go it alone and founds a crime reporting company. He just fights for success and wanted to have it with such euphoria that he doesn't care about breaking laws and doing the most terrible things just to achieve his goal. Another interesting point of the film that you can take away is how with the power of negotiation and persuasion you can get to places you didn't think you could.
"The wolf of wall street" (2013)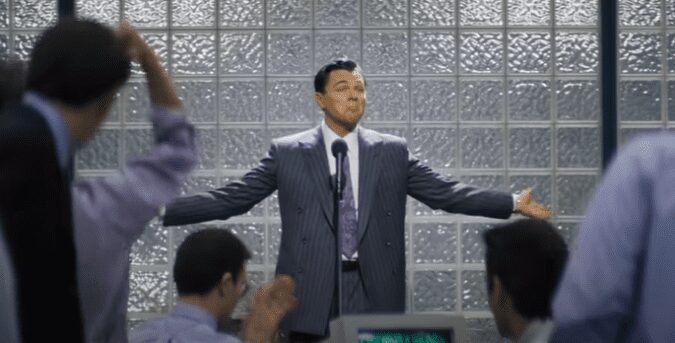 The film stars Leonardo Di Caprio, who has received awards for his good performance as Jordan Belfort, a new broker who starts on Wall Street and plays his part in winning the millionaire's prize. The film is not a source of inspiration on how to do things, because most of the things and decisions he makes are highly illegal, but in terms of how to operate you can draw conclusions because it is highly inspiring. The way Jordan Belfort looks for money in a highly aggressive way makes you want to look for it too, fighting with everything he has for money and power. Highly recommended!