There are many virtual assistants that we currently get in the market but the one that has become more popular since its release is Alexa, this is Amazon's virtual assistant, Alexa is only a digital voice but this does not limit it to only live in the Echo speakers, in fact for some years Amazon released the Echo Show line of smart displays which adds visual information to the data that Alexa provides.
This month the company owned by Jeff Bezos launched the Echo Show 15, a new smart screen that as its name suggests, is a 15-inch screen with high resolution, this makes it a product already something different from what we are used to and something different from the rest of the Echo Show range that usually stayed between 6 and 9 inches.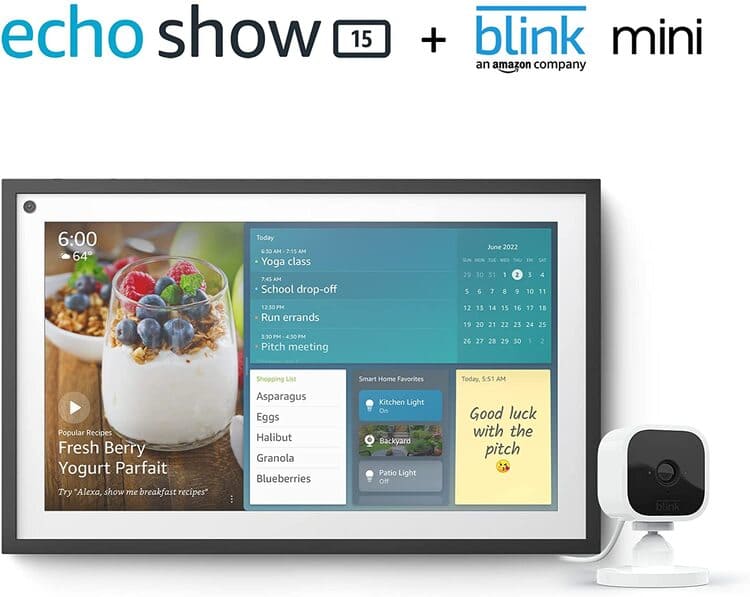 Ideal for wall hanging
This is a product that fits well in homes that already have other Echo devices, its design is quite nice and striking in addition, this also stands out for being the first Echo Show designed to hang directly on the wall, at the time of purchase also comes with all the necessary anchors for this purpose and can be oriented both horizontally and vertically.
This screen can also be supported on a lectern, although this must be purchased separately. What is clear with this new Amazon product is that it is an Echo designed to replace the TV in our homes, although its size is much smaller compared to the TVs that we usually have in our homes today.
The installation of the Echo Show 15 is quite simple, both the physical installation and that of the operating system, and during the installation you can configure all the options for personal use on the device. We must remember that this can be modified at any time. In addition, you can also save the faces of the users who will use the device to further facilitate its use based on the preferences of each user.
Echo Show 15 price
The main objective of this innovative product is that it works as a kind of digital bulletin board with which you can organize your day, but also to access entertainment without any problem, this can be configured individually for each user without affecting other users.
It is a product that seeks to set a standard for the future and is currently priced at $250 in the market. The face recognition is one of the best polished details in this Echo version if compared to the previous ones, additionally to help you save battery the device will turn off its screen until a new user stands in front of it to use it.
Echo Show 15 features
This is a very interesting device that additionally manages the following features:
It can be used without the need for facial recognition if an entry is programmed for the whole family.
It has a great security system to ensure the safeguarding of all users' data.
Face recognition occurs on the device itself, none of your data is sent to the cloud.
As a last feature we have the physical switches that serve to lock the microphones and camera.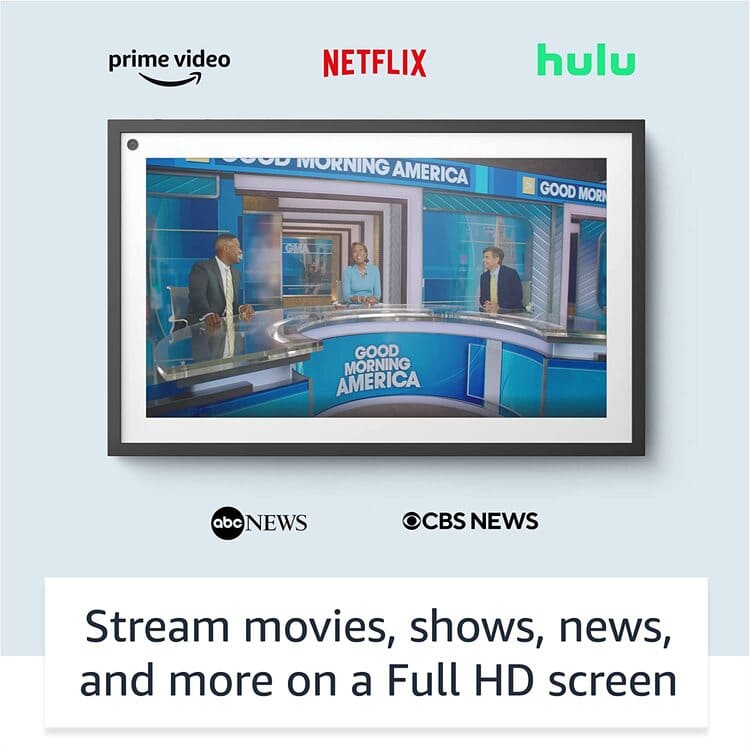 Product reviews
This is a product that has been liked by many customers of the company but is still very green in terms of its level of popularization, although what most emphasize those who have bought it is that it is a good buy especially when compared to previous versions as it has improved many bugs, plus the larger screen helps much more to handle all widgets of the device and customize it more freely.