Amazon is one of the largest online stores in the world and with one of the largest catalogs that we can find today, on this platform we can get a lot of different brands in the products we want, among them the renowned Michael Kors.
Michael Kors is a brand that sells all kinds of clothing and accessories for men and women, it is considered one of the largest and most important in the market, rubbing shoulders with brands such as Zara or Bershka.
Michael Kors Handbags on Amazon
Among the most sought after sections of this brand we get the Michael Kors handbags, this brand has a wide variety of handbags for women and many of them you can get at incredible prices, that is why below we will talk about some of the most popular that we can get on this platform.
Michael Kors East/West Jet Set
Kors East West Jet is a bag that combines luxury with quality, it is one of the most popular of the brand, it has the following features: a monogrammed leather exterior, dual adjustable flat shoulder straps, top zip closure, and side exterior slip pockets.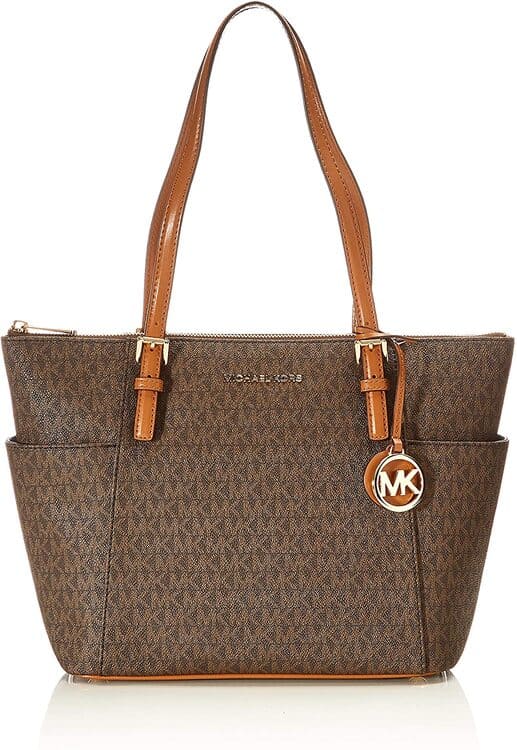 This model was released in 2020 and has a 5 star rating on Amazon with a total of 282 reviews to date.
Michael Kors Merlot shoulder bag
Michael Kors Merlot is a bag quite requested by the brand's frequent customers, it has a canvas lined with leather trim, in addition to a zipper closure and gold colored ironworks.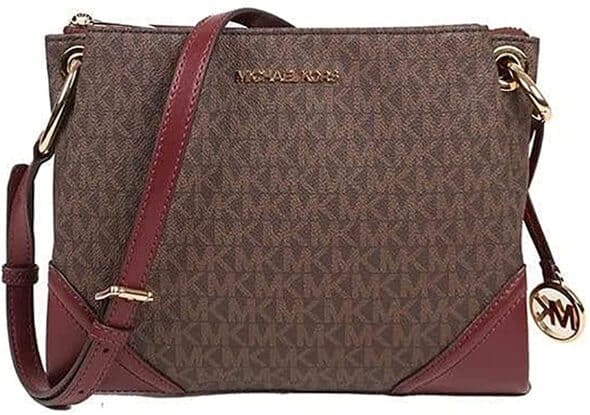 Inside the bag there is a zippered back pocket, plus an open front pocket with eye-catching details. This bag was launched in May 2021, it currently has a total of 4.7 stars with a total of 50 reviews.
Michael Kors Bedford Medium Top Zip Pocket Tote
This is a bag made of leather with Dual shoulder straps, Four exterior slip pockets, Zipper closure and interior zip pockets.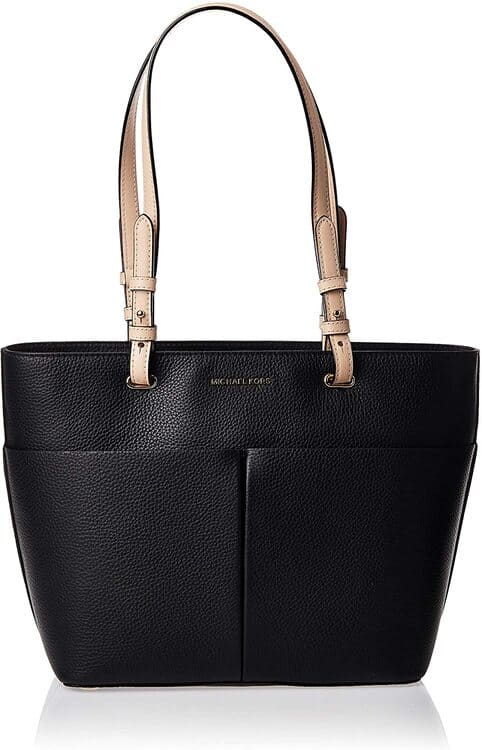 It currently holds a 5-star rating on Amazon with a total of 237 reviews making this one of the most popular Michael Kors handbags since its release in February 2019.
Michael Kors Eva Large Tote
This is a travel bag with which you can enjoy great comfort without losing style, this bag is made of Nylon fabric with textile linings, It features double handles, a removable pouch, and a magnetic snap closure, this handbag is crafted with a durable nylon fabric and a large, open slip compartment.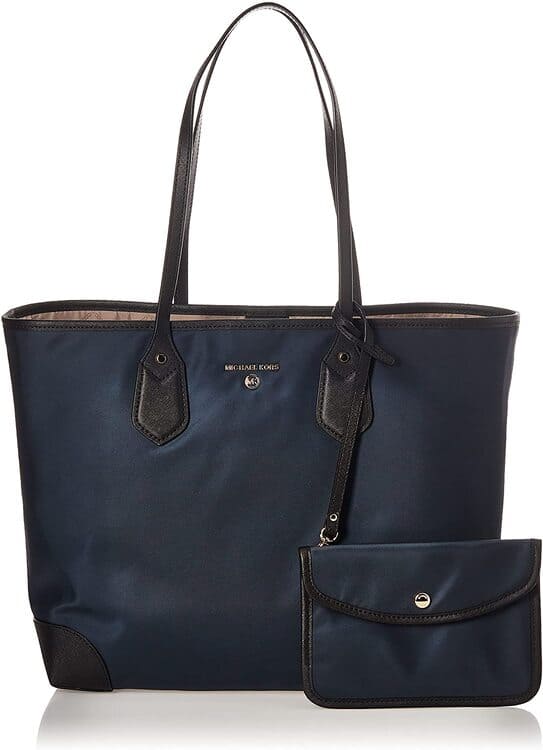 The Michael Kors Eva was released in 2020 and currently has a total of 46 reviews giving it a total of 4.6 stars currently making it a highly recommended bag by the Amazon community.
Michael Kors Jet Set shoulder bag
This is a leather bag ideal for those women who are looking for comfort and space in a shoulder bag that is not too ostentatious. Features a zippered top closure Gold ironworks and custom fabric trim 2 open pockets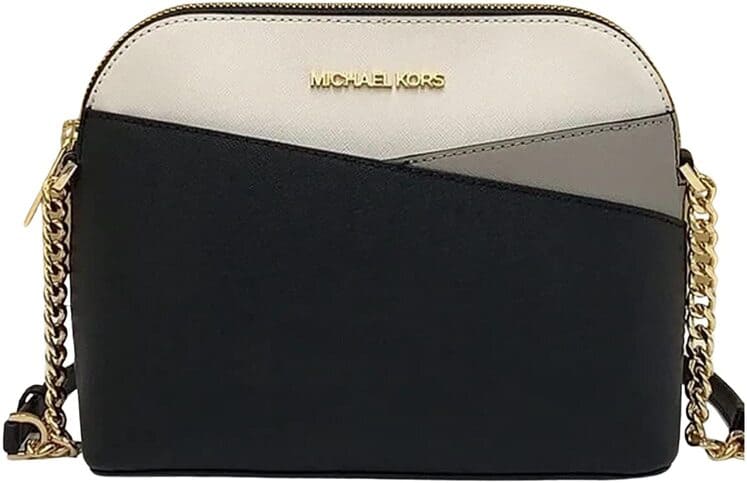 This is one of the most recent bags launched by the brand, December 2021, so it has few reviews to be considered when compared to other similar bags.
Michael Kors Mott shoulder bag
Michael Kors is known for its eye-catching and durable bags and the Michael Kors Mott is no exception, this bag features an adjustable and detachable crossbody strap, zipper closure with exterior slip pocket, polyester lining with interior zipper and slip pockets.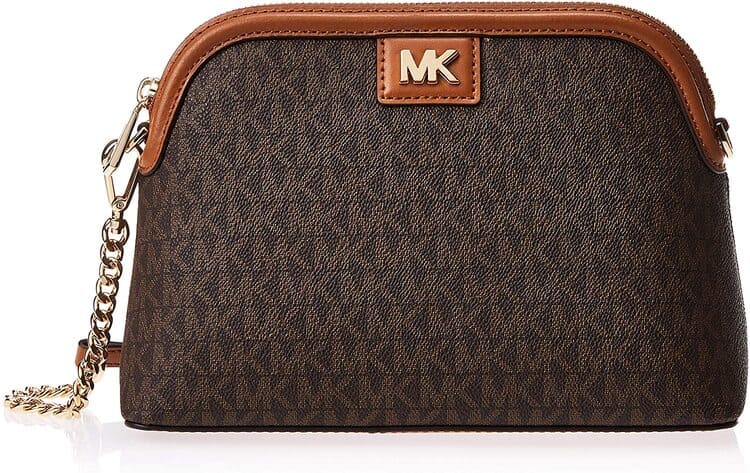 Launched in 2019 it currently has 40 reviews giving it this a total of 4.8 stars on Amazon.
Michael Kors Avril
This is one of the favorite bags for Michael Kors customers, it is a detachable shoulder bag with open back pocket, 2 card slots and back ID window. It currently has 34 reviews giving it a total of 4.6 stars on the Amazon platform.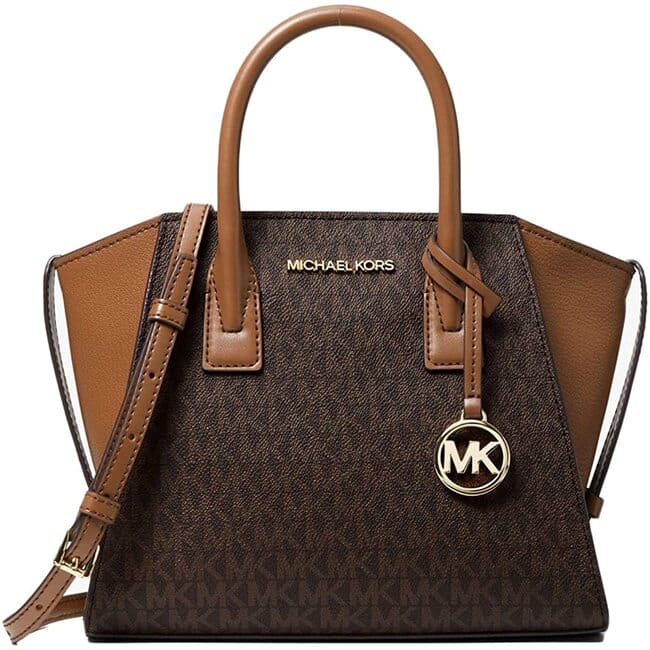 Handbags prices
Below we will list the price of the Michael Kors handbags in this article in order of appearance: