Nowadays many men dress in a common way and that this view by all men is used to always wear the same old and used suit to the office, from now on that suit can change thanks to the flannel.
This material, combined with a suit, is a way of dressing more informal but formal at the same time.
Many men do not know this material and have never used trousers of this type, much less have used a flannel suit. A standard suit is made of wool that has been combed and ironed, made smooth and sharp. This is done because the wool without this treatment looks bad.
If we want to innovate and dress between a standard wool suit and not so informal with wool trousers, our ideal material is flannel.
This material most classic colors are usually grey or navy blue, a very nice color to combine with this material.
The fuzzy texture of this material separates it from a regular and boring suit. You can combine this type of trousers in different ways. It is even possible to wear flannel trousers with a sports suit jacket.
At the weekend you can combine a pair of trousers with knitwear, perfect for going out to eat at your favorite restaurant or for a walk.
It is such a perfect material that even when summer arrives, and it is hot for this material, people do not know what else to wear or how to forget until the cold of the flannel arrives.
Unfortunately, there is no similar material so far that can resemble flannel for use in summer.
There are two types of flannel on the market: worsted and wool.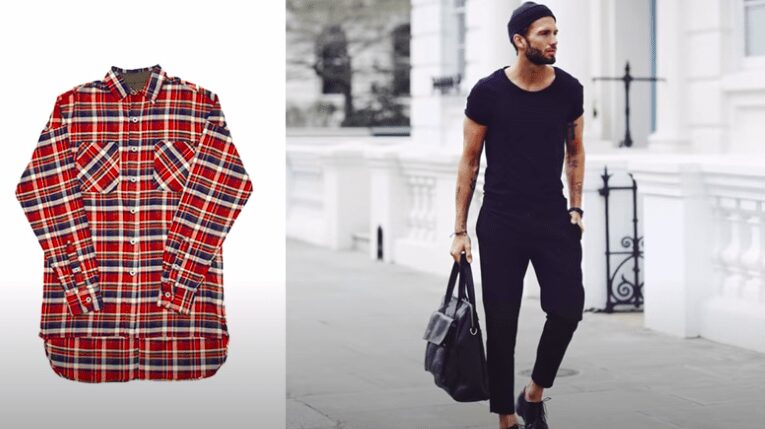 The worsted flannel is formed by longer fibers, which are then combed, then we find the wool flannel, which is created by shorter threads which are not combed very much. The flannel is made by a process where the fabrics are beaten so that the fibers break and that texture and visual effect is formed.
The worsted flannel usually has less texture. On the other hand, wool flannel is generally rougher and fatter. Yarn is used to make flannel cooler and more refined.
From my perspective, and if you have liked flannel, I recommend that you do not buy flannel made of yarn. It loses the grace of flannel as it is thinner and loses its texture. These two characteristics are the most important of this material.
With wool, you can play a lot. You can try combinations, and it has different types of textures depending on what you want. Although to the flannel, it cannot win to him. Flannel usually refers to a fabric that is ground up and used for suits and trousers.
Different types of fabrics
Twill, this term is usually used to refer to a specific type of trousers, but this name is only its material, which has a French translation that refers to it being sewn at 2×2.
This fabric can be used on any material, but over time it has become a 2×2.
Another kind of feature about flannel enthusiasts is that they will say that the worsted flannel is not flannel. They say this because of its body and texture when compared to cotton. Cotton has more weight, and they like that too.
If you use a lightweight flannel, you will realize how comfortable it is to use, but you will see that it will lose texture and fold with use.
This is why people get obsessed with flannel; the problem is that they do not know that there are different types of flannel, and not all are so.
You have to realize what kind of flannel you are buying and what you are going to do. I hope I helped you after giving you this information, enjoy flannel.